Our Philosophy
Here at Silver Jeans Co., we pride ourselves on taking an ethical and environmentally friendly approach to every aspect of our business, continually taking steps toward creating a better future for generations to come.
The Silver family has been in business since 1921. Throughout the last century, we've seen major advancements and evolutions in fashion, technology and culture. The world itself has gone through drastic changes. But one thing has remained the same: our strong heritage, innate values and commitment to social responsibility. Since day one, we've always been conscious of the impact we're making on the next generation. We want to create a better world for our children, and their children, empowering people to be the best that they can be and leaving a legacy of hope and positivity for the families that follow.
Our Principles
From manufacturing processes to community activism and employee empowerment, the following three principles support our overall philosophy of creating a cleaner, greener and better world for the future.
In this current world of diminishing resources and manufacturing's negative impact on the environment, our sustainable efforts are more important than ever before. Since day one, it's been our intention to create denim with longevity—long-lasting, quality pairs that stand the test of time and won't end up in a landfill like other brands.
Silver Jeans Co.™ is consistently working towards minimizing our environmental footprint to make the least impact possible, striving for a cleaner, greener way to make high-quality, great-fitting denim. To push forward, we've implemented these practices as steps toward our overall goal:
Using dry ozone systems instead of water for denim processing
When water is necessary, using recycled water instead fresh in wash processes
Hang drying garments rather than using a dryer to save energy
Encouraging less machine washing to customers through marketing materials
Promoting a longer product lifespan through denim recycling and donations
Focusing on higher quality and lower quantities across the board
Producing only what's necessary in terms of raw goods and labels to eliminate wasteful stockpiling that has the potential to end up in landfill
Through our philanthropic endeavors, Silver Jeans Co.™ is committed to fostering positive change and a brighter future for individuals and their global communities through personal empowerment, education and actionable involvement. We support various non-profits and organizations around the world, giving back and providing resources and aid to those who need it most, like:
WE Charity, which empowers a variety of children's causes, providing education and community development to families in poverty
The Canadian Museum for Human Rights, which supports human rights, educating and inspiring the community on life-changing issues
United Way, where contributed funds are directed to children and families in need to strengthen and build the communities around them
Trees for the Future, who we partner with to plant trees across Africa to end hunger, poverty and deforestation in developing countries
The Indigenous Education Foundation of Tanzania, providing free schooling to children of the Orkeeswa Village and an opportunity for students to learn beyond the primary level of education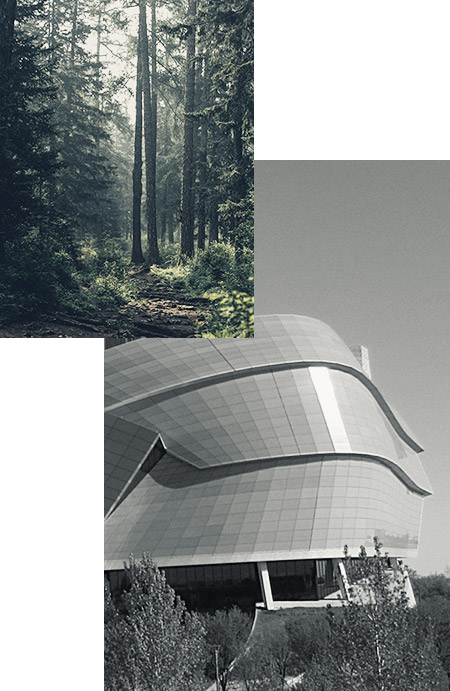 Our employees, from manufacturing to marketing, are family to us. We as a company understood from very early on that it's not just the machines and raw materials that create a great product—it's the people behind the machines that matter most. From our own factories to facilities across the globe, we've always ensured safe, quality workplace conditions and a positive environment for every employee. As a result, many have been with us years, even decades, furthering our commitment to fostering a family of friends.
As Silver Jeans Co.™ grows our goals of social responsibility, we want our employees to do the same—to grow towards their personal goals of bettering themselves and those around them. We maintain a healthy and empowering work environment by:
Teaching workers valuable, lifelong trade skills and creating jobs across the globe for future generations
Promoting diversity within every area of our company
Educating employees on ethical and sustainable practices
Recognizing and celebrating employee achievements, both personal and professional
Encouraging employees to give back to causes they are passionate about
Infusing the family culture into everyday life
Cultivating a motivated environment with wellness centers and social clubs
Offering an on-site daycare for employees, the first of its kind in Canada, that is still operating and supports both staff and the surrounding community
Implementing a completely open office environment to enhance communication between management and employees
We also hold our denim manufacturing facilities to the highest standards, ensuring each and every one is WRAP CERTIFIED. What does that mean?
Every facility is assessed and audited to make sure they comply with the governing principles of WRAP (Worldwide Responsible Accredited Production), a program that promotes a safe, humane and ethical working environment. This not only covers labor laws and standard ethical practices, but the overall heath and wellbeing of our employees, continuing our ongoing commitment to social and environmental responsibility.
Our sustainable goals here at Silver Jeans Co. focus on reducing water, chemical and energy consumptions while continuing to improve workers health and safety. We're doing this by:
Collaborating with industry leaders GARMIN, JEANOLOGIA and TONELLO to achieve low impact eco ratings for 100% of products
Requiring all suppliers to adopt EIM (Environmental Impact Measuring) software and have all products fall under the following low impact scores within 24 months: water consumption below 35 L/garment, energy consumption below 2 Kw.h/garment, chemical product used below 25, worker health below 20
Working with all fabric mills who are BCI members (Better Cotton Initiative) to develop and adopt fabrics in order to establish future BCI targets