Introducing: Infinite Fit
Designed for one size to fit up to four waist sizes. This is sizing made simple.
Infinite Fit is...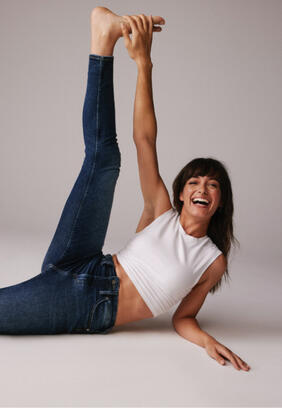 Stretchy
Utilizes an innovative new fabric with over 90% elasticity plus amazing recovery and retention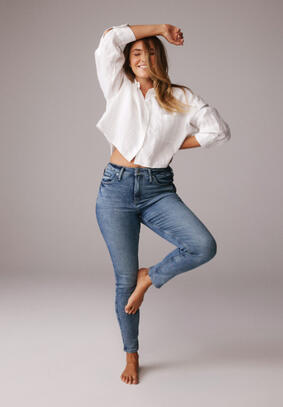 Supple
Moves with you, not against you, for maximum flexibility and more freedom than any other jean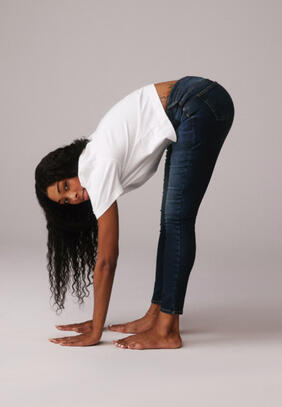 Adapts To Fit
Sizes up or down to accommodate body changes and fit 24/7, 365 days a year
Rayana is a waist size 24. Georgie is a waist size 25. Diamond is a waist size 26. Chanel is a waist size 27.
All wearing Infinite Fit in size small.
Thanks to our innovative new denim technology, your perfect fit now lasts forever.
Finding your size has never been simpler: